Oklevueha on Social Media
Community * Connection * Ceremony
We invite you to become a part of the Oklevueha community on social meda. Our intention is to broaden our reach, provide information to interested people, and create an easy way to connect with other members of ONAC. We hope you will join us.
Facebook Group for Members only: Please apply for membership, and have your membership number handy.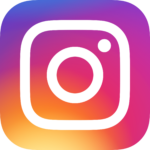 Oklevueha on Instagram:  Daily images and videos to inspire and instruct.
Oklevueha on YouTube: Videos with legal, historical, and spiritual information.