Welcome to Oklevueha




Native American Church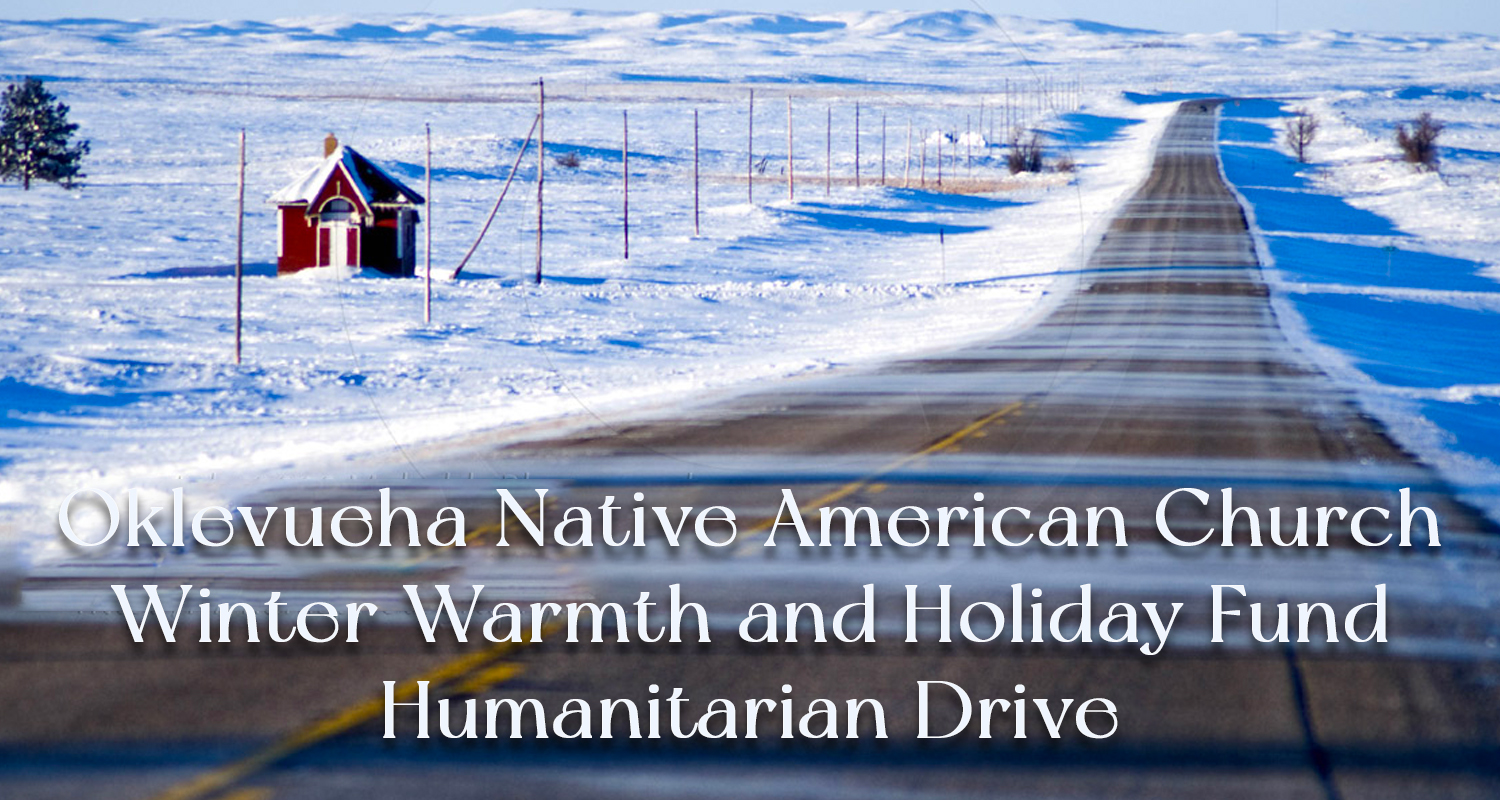 As winter descends upon us, the realities faced by our loved ones on the reservations call for our attention and support. As they confront the harsh weather without adequate resources, we want to share what we can to provide all the necessities for the winter hardships.
The upcoming Christmas holidays intensifies their needs. Financial constraints limit celebration, making even the simplest festivities difficult. To address these concerns, Linda Mooney would like to propose a Winter humanitarian project aimed at providing essential resources, winter clothing, food, gifts for the children, to support our loved ones on the reservations. We want to be able to provide heating resources, fuel, and winter clothing for the Lakota people on the Rosebud Reservation.
Your contributions can make a meaningful impact, offering warmth, sustenance, and support during this season of giving. Let us come together as a community, honoring the legacies of these wonderful people, and ensuring that no member of our extended Native American family faces the winter hardships alone.
Please, anything you contribute will go to our wonderful friends on the reservation. You may contribute here.
Sacred Ceremony
Creator has blessed us with the four elements to remind us we are always connected to nature. He gave us the Sacred Pipe, the Sacred Inipi, and the Sacred Tipi. He also taught us sacred ceremonies, some involving natural plant medicines to inspire and empower us, and others to teach us how to rely wholly on prayer. We consider these sacred ceremonies to be worship, and sacred medicines to be sacrament, and should be honored, respected, and understood in a good way.
Oklevueha honors the sacred indigenous ceremonies from all cultures. We recognize the sacred sacraments from North and South America, as well as other indigenous peoples.

The practicing of Indigenous American spirituality empowers and strengthens those who participate as they create balance and remove toxic thoughts, actions, and substances from their lives. The ceremonies, sacred sacraments, and medicines we work with are powerful and assist people to overcome dependencies, self-defeating behaviors, and can assist the physical body to gain strength and healing for many physical, emotional, mental, and spiritual ailments.
ALL ARE WELCOME HERE
Oklevueha Native American Church (ONAC) welcomes people of all races, nationalities, religions, and lifestyles without prejudice. We believe ancient ways must be preserved, honored, and understood. In our fast changing world spirituality is often overlooked, or masked behind so much dogma and doctrine, that spiritual connection can be compromised.
Oklevueha is here to bring our brothers and sisters together in sacred circles where we can heal and empower ourselves physically, spiritually, and emotionally through Creator's bounty, and to deepen our connection to Mother Earth, she who is our Mother and our Temple, and who has so abundantly blessed and provided for us.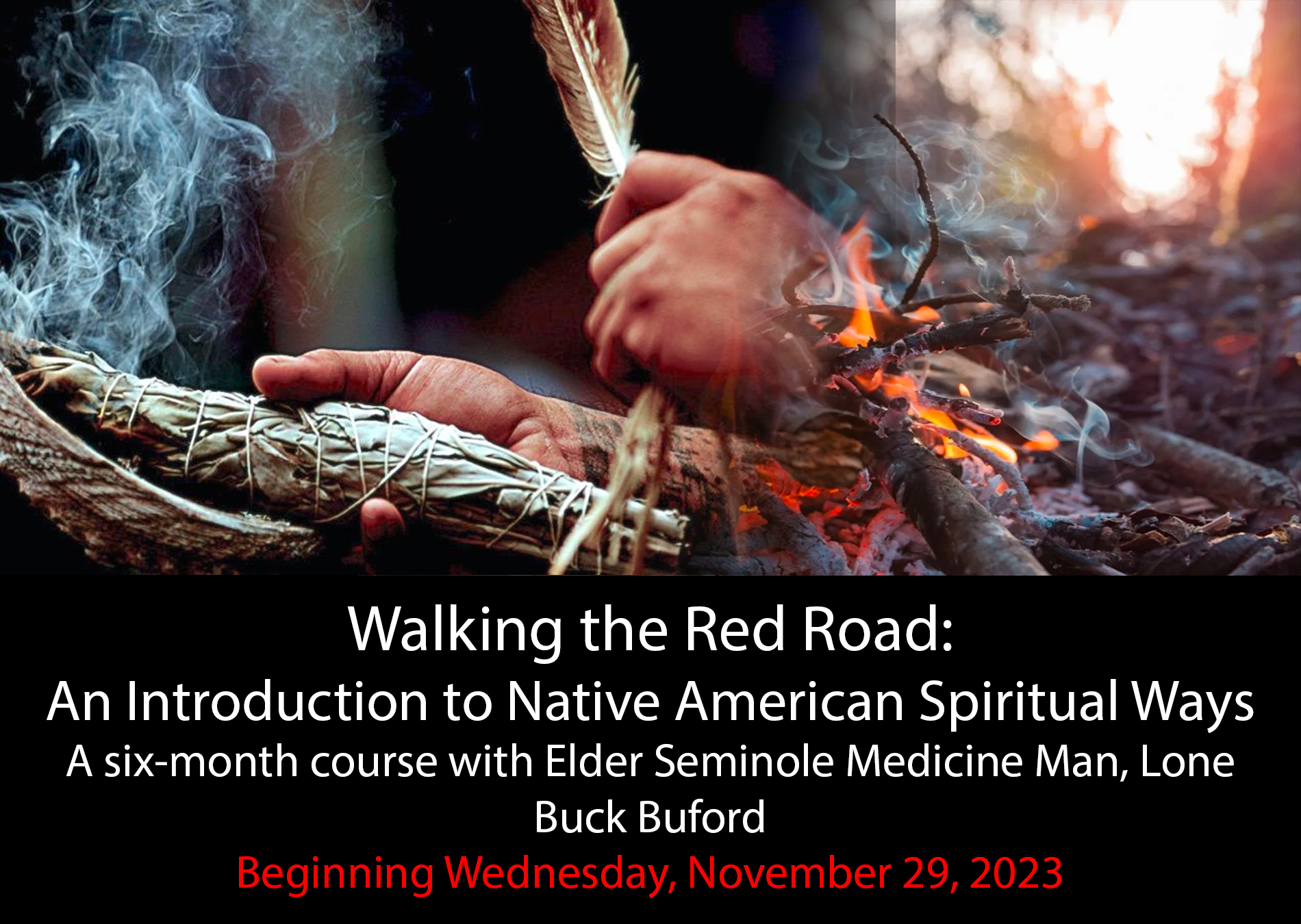 Walking the Red Road: An Introduction to Native American Spiritual Ways
We are so excited to announce our latest educational opportunity for all ONAC Members. Beginning November 1st Lone Buck Buford will begin this six-month in-depth course about Native American spiritual ways.
Learn to build a sacred fire, learn how to pray with a sacred pipe, understand the meaning behind the Medicine Wheel, and other important basics.
This course is appropriate for all ages 14 and up.
The course begins Wednesday, November 29, 2023.
Oklevueha's Mission and Vision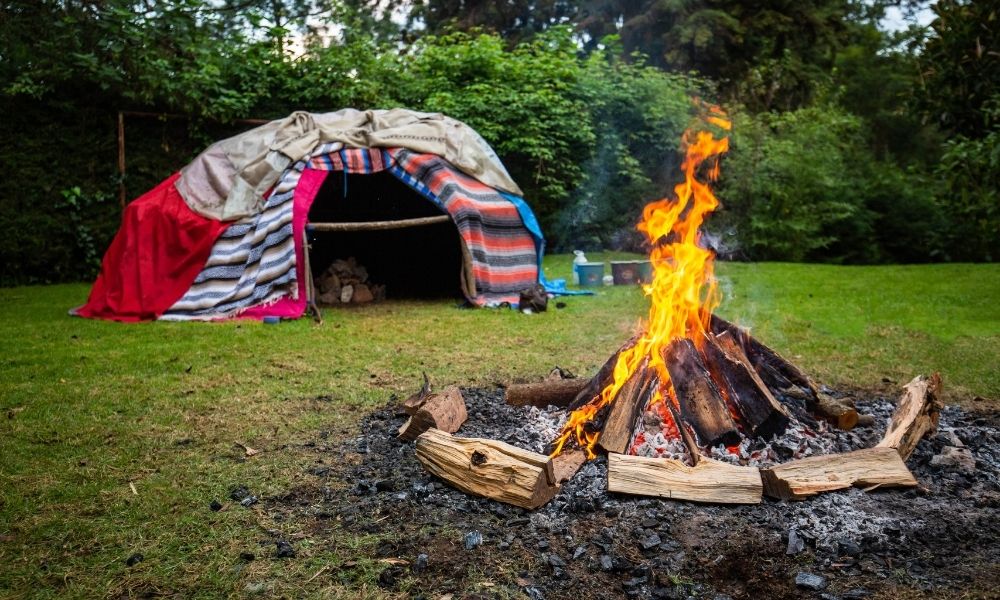 Oklevueha Native American Church is expanding our focus and deepening our mission and vision to accommodate the changing philosophies and legalities regarding sacred medicines in our modern world.
When Oklevueha was first conceived, we were a small church with one location and one medicine. We built a community of healing through peyote and sacred connection. When law enforcement stepped in and shut us down in 2000, we shifted a great deal of our focus to legal protection for all who wished to sit with the medicine.
Now that the legalities of sacred medicines are shifting, we also wish to shift our full focus to honoring and preserving the sacred spirituality of the Native Americans, as well as honoring and protecting the various sacred medicines we are so privileged to have and steward. We are so grateful to those who sacrificed their lives to preserve and protect these ceremonies, when the practice of native spirituality was a death sentence.  They never gave up or denied who they were, what they stood for, or what they believed. We choose to honor them through this work. READ MORE 
Oklevueha and Mother Earth
Oklevueha Native American Church (ONAC) welcomes people of all races, nationalities, religions, and lifestyles without prejudice. We believe ancient ways must be preserved, honored, and understood. Divisiveness among nations and people is moving us further into a world without a spiritual center, and a world without a spiritual center leads to destruction.
We must gather ourselves physically, spiritually, mentally, and emotionally to heal ourselves, and heal our Mother Earth; she who is our Mother and our Temple, and who has so abundantly blessed and provided for us.
Oklevueha Native American Church considers itself a protector of the earth, and all her sacred medicines.
Read about how Oklevueha Native American Church is working to protect and preserve the sacred waters of Utah Lake.
Oklevueha's Guiding Principles
Code of Conduct
As members of Oklevueha, we hold ourselves to a very high standard of conduct. We believe and encourage the practice of Gratitude, Humility, Faith, Respect, Honor, Charity and Forgiveness.
Code of Ethics
Oklevueha Native American Church considers itself a protector of sacred medicines, and therefore requests that all members and medicine people ONLY sit with sacred medicines for prayer, healing, and medicinal purposes.
Sacred Sacraments
Oklevueha Native American Church members are legally allowed to possess a certain amount of sacrament. Not all sacraments or medicines have the same limits. Please familiarize yourself with these policies.
People of all races, creeds, and religions are drawn to attending sacred ceremony with Oklevueha. ONAC's ceremonies are held at the highest standard of reverence, honor, and respect for all medicines and all who come in a good way.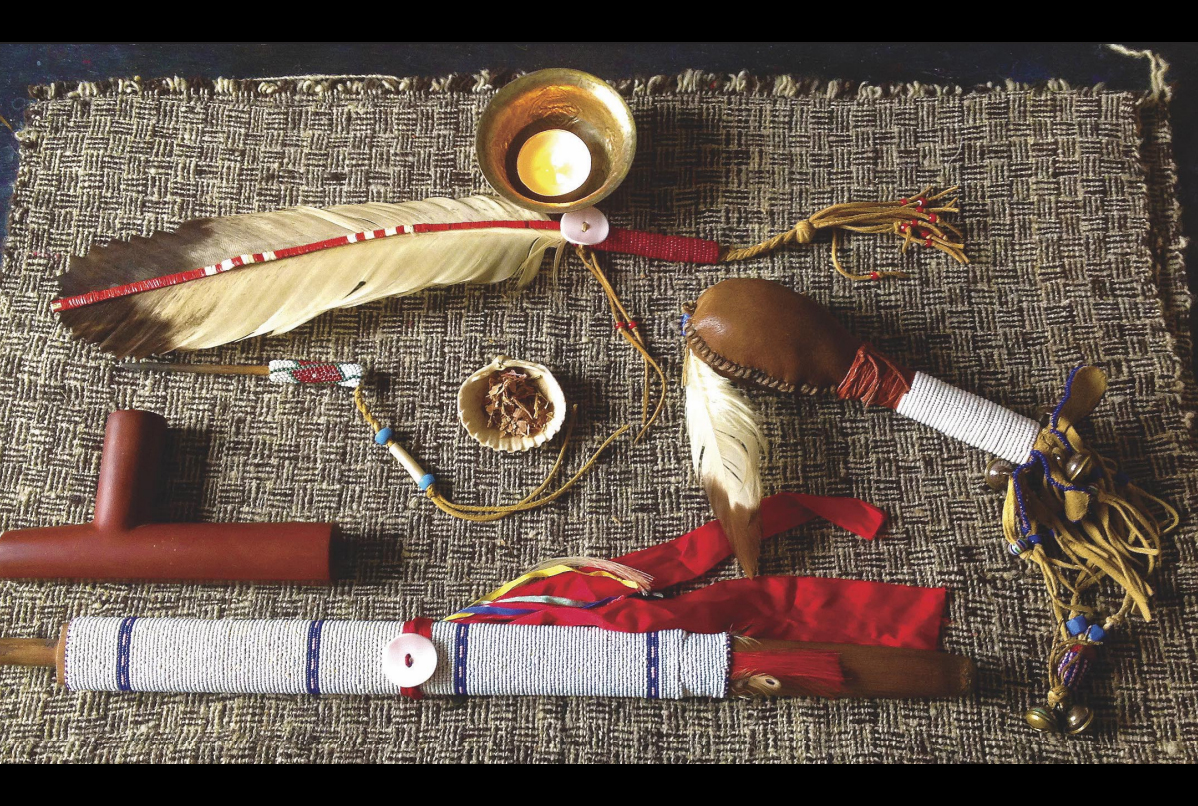 Counseling
Medicine People all over Oklevueha provide deep integrative healing through sacred counseling ceremonies, often involving the Sacred Chanupa (Casuse) or Sacred Pipe. To find a Medicine Person near you, please contact [email protected]
Membership for All
In order to have legal protection, founded upon your First Amendment right to the freedom of religion, you must become a member of Oklevueha NAC and be in full compliance to our Codes of Conduct and Ethis. You may apply for membership in the portal.

It is with great excitement and gratitude that we bring to you an amazing new opportunity and source for all members of Oklevueha Native American Church.  We are so blessed to now have a formalized education source for our branches, members, facilitators, and anyone interested in learning or expanding their already existing experience in indigenous modalities.
ONAC University (onacuniversity.org) has taken on the mission of helping to bring forward a formalized education system for our members to specifically preserve medicine, sacred modalities and educate in areas that can often be missed in a general apprenticeship setting.