Working to Habilitate permanently
LAST SHOT PROGRAM – CENTRAL UTAH CORRECTIONAL FACILITY
29.3% Recidivism Rate for 18 months is unprecedented when you consider that the national average is 50% for 30 days and 90% for 3 years.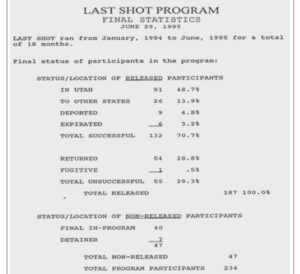 American Native Program, Directed by James Warren 'Flaming Eagle' Mooney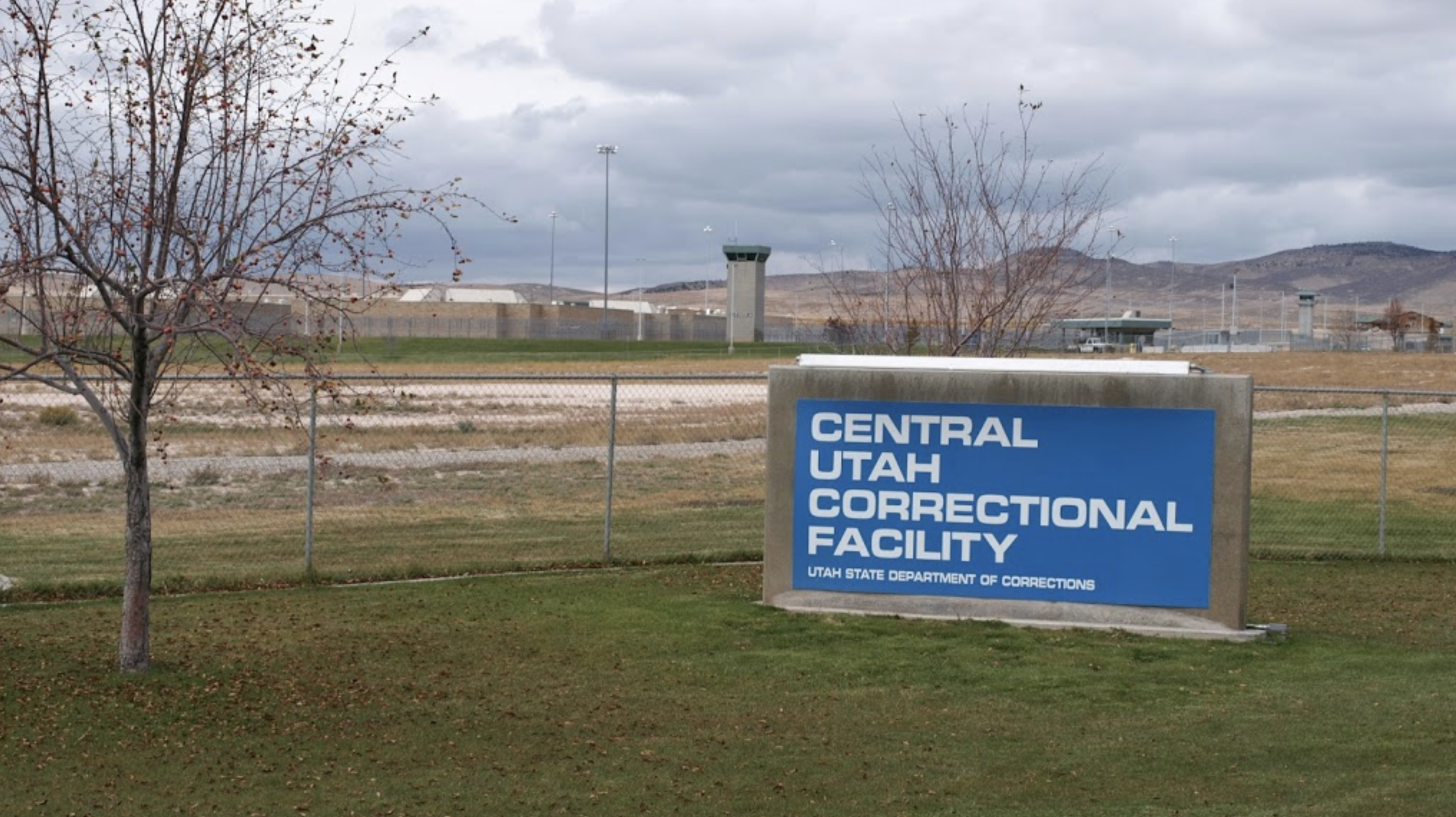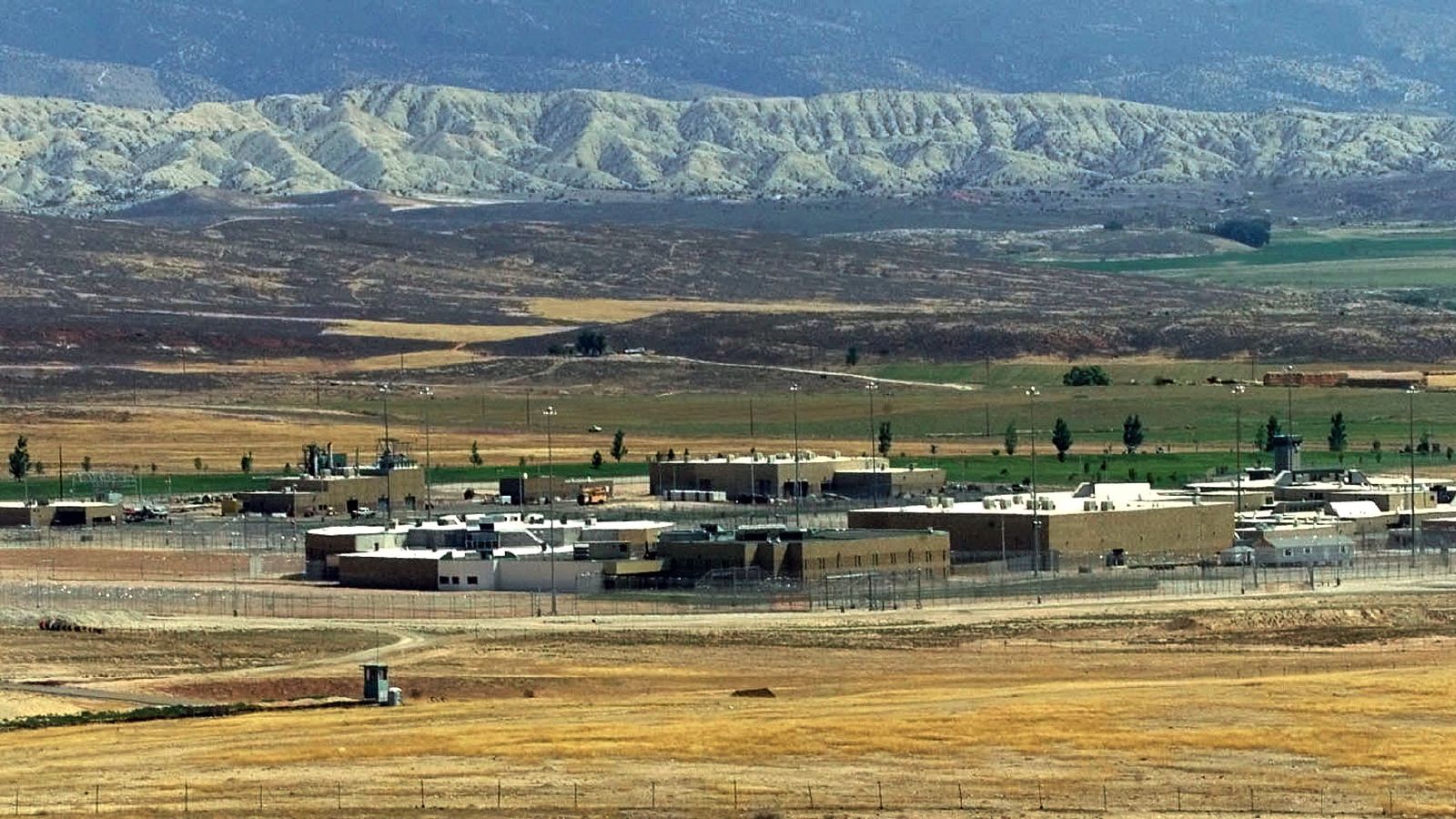 Recognition for the Last Shot Program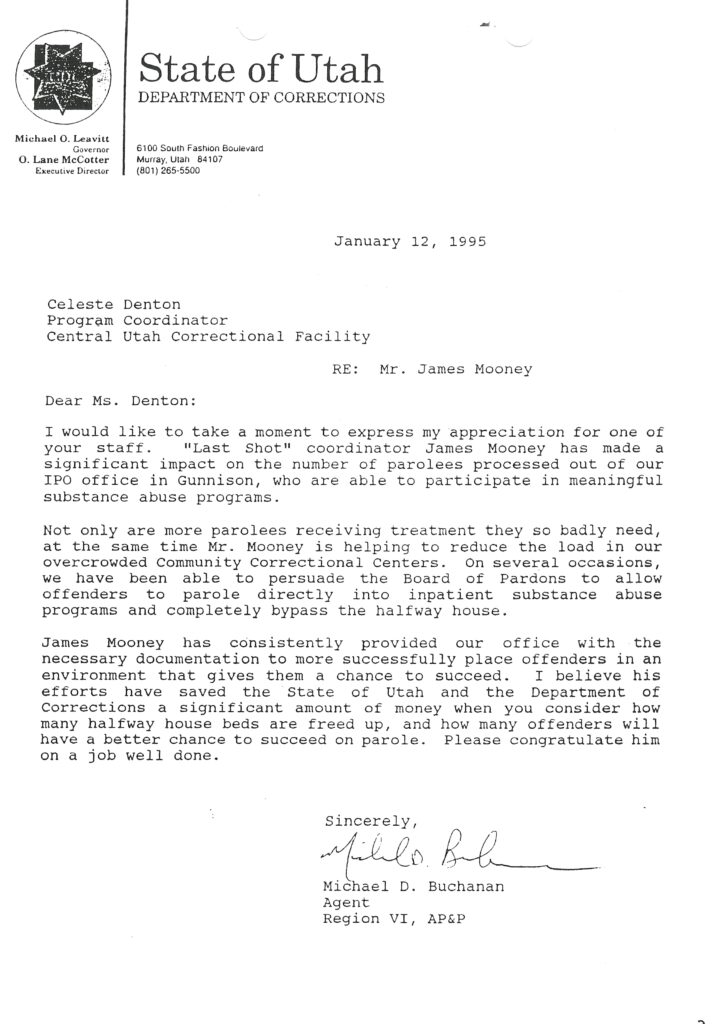 The End of the Program
Through a series of unfortunate events, built upon racial discrimination, James Mooney was terminated from the Last Shot Program. His termination was completely unwarranted, and his case was taken to trial. Utah courts ruled for him, awarding him $50,000 for wrongful termination.
James Warren "Flaming Eagle" Mooney, Plaintiff, v. UTAH DEPARTMENT OF CORRECTIONS _ FindLaw
Fred Van der Veur, the prison Warden, wrote a letter to James' tribal chief, Chief Little Dove, praising his efforts at the prison. You can read it here.