Governor Gary Herbert and James W.F.E. Mooney
Gary Herbert and James Mooney
James Mooney first met Gary Herbert when Gary was serving as a Utah County Commissioner. They quickly developed a relationship of mutual trust. Over the years, as Gary Herbert ascended the political ladder in Utah, he always considered James Mooney the representative of indigenous spirituality in the Intermountain West.
James and Linda Mooney were invited to attend many gatherings, conferences, and meeting where religious liberty and freedoms were discussed. Mr. Herbert continues to be supportive of the indigenous community, and considers James an ally in this cause.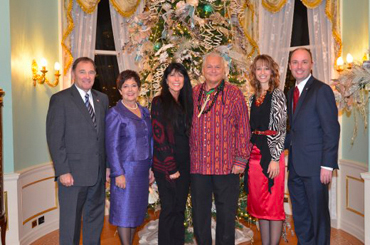 (L to R) Utah Governor Gary Herbert, First Lady Jeanette Herbert, Oklevueha Native American Church Seminole Medicine Woman Linda TBH Mooney, Oklevueha Native American Church Elder Seminole Medicine Man James WFE Mooney, Mrs. Abby Cox, and Utah Lieutenant Governor, Spencer J. Cox at a Christmas event in 2006.
University of Utah Valley, October 2022
The Utah Valley Growth and Prosperity Summit featured several panels that addressed Utah County's biggest issues, including business, workforce development, transportation and infrastructure, water, housing, healthcare, natural resources, and education.
The crown jewel of the UVGPS was the signing of the Growth and Prosperity Compact of Utah Valley, a document outlining the principles that will guide Utah Valley's growth and ensure the possibility of its collective prosperity. Attendees signed an enlarged copy of the compact between breaks as a commitment to the document's principles. The UVGPS reached its concluding event when a formal signing was done by Dan Hemmert, executive director of the Governor's Office of Economic Opportunity, along with Utah Gov. Spencer Cox and former governor Gary Herbert. – Nick Gledhill, UVU News
James Mooney attended this conference and while there was able to visit with Gary Herbert and have a photo taken with him.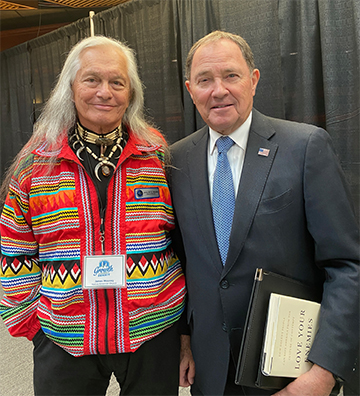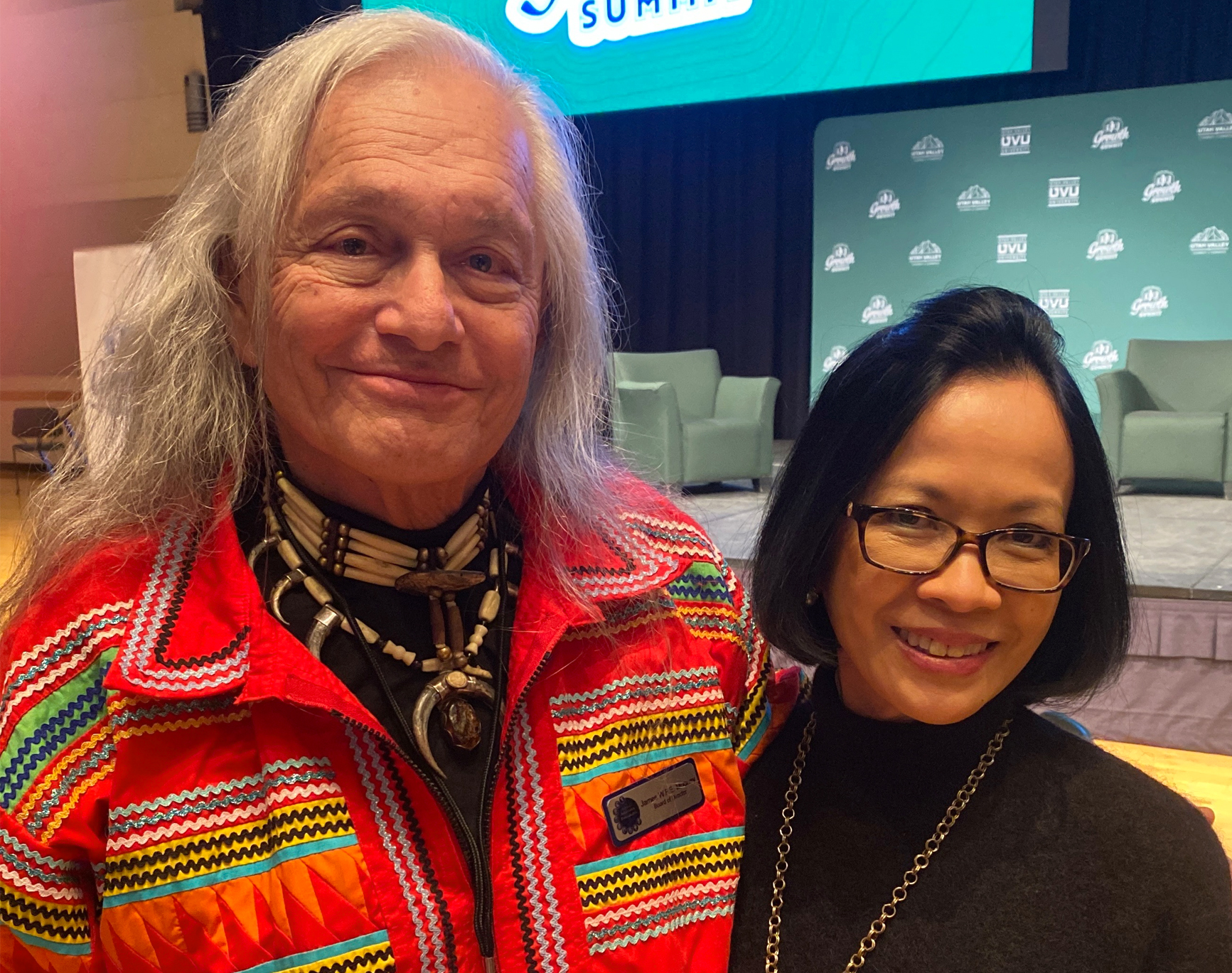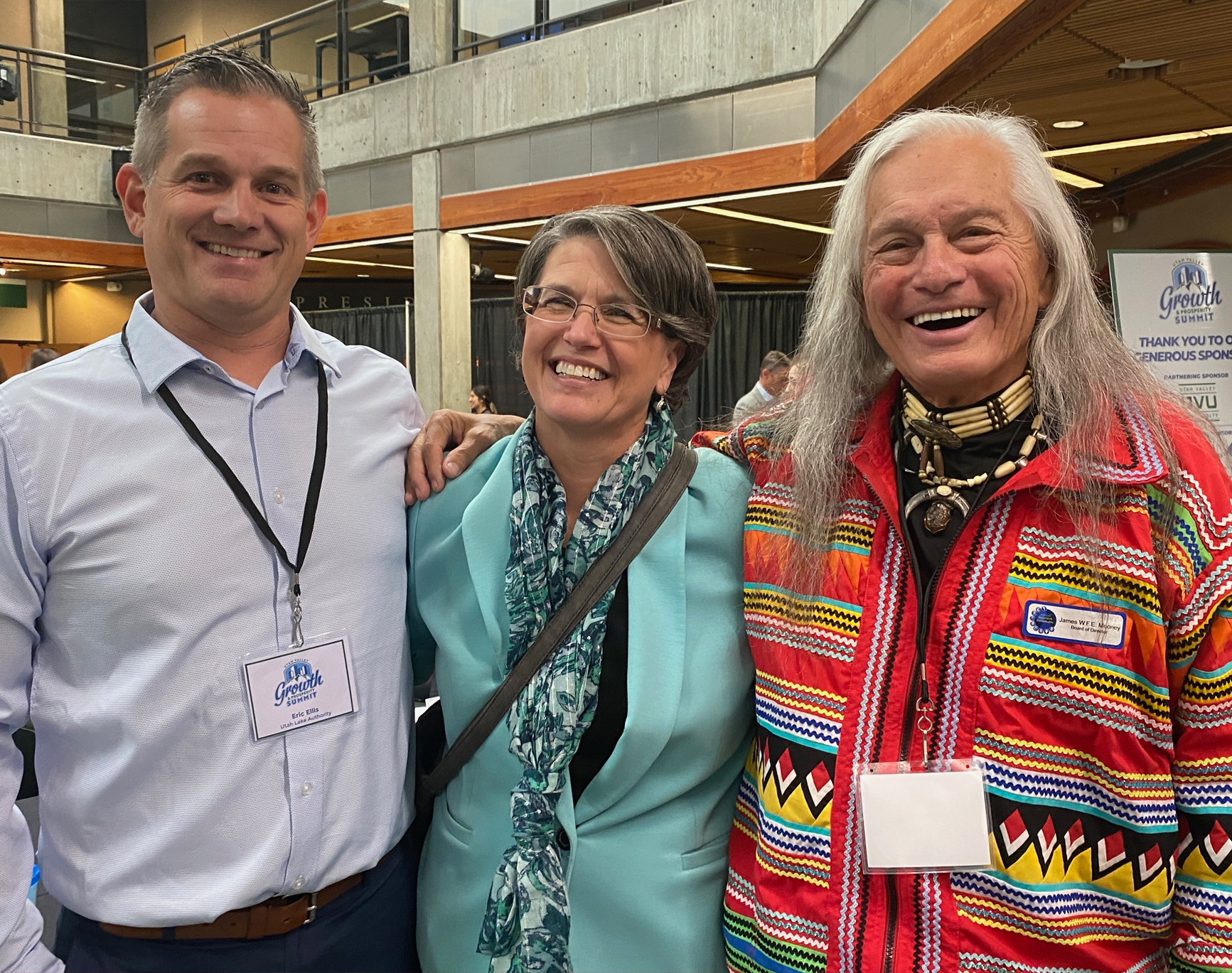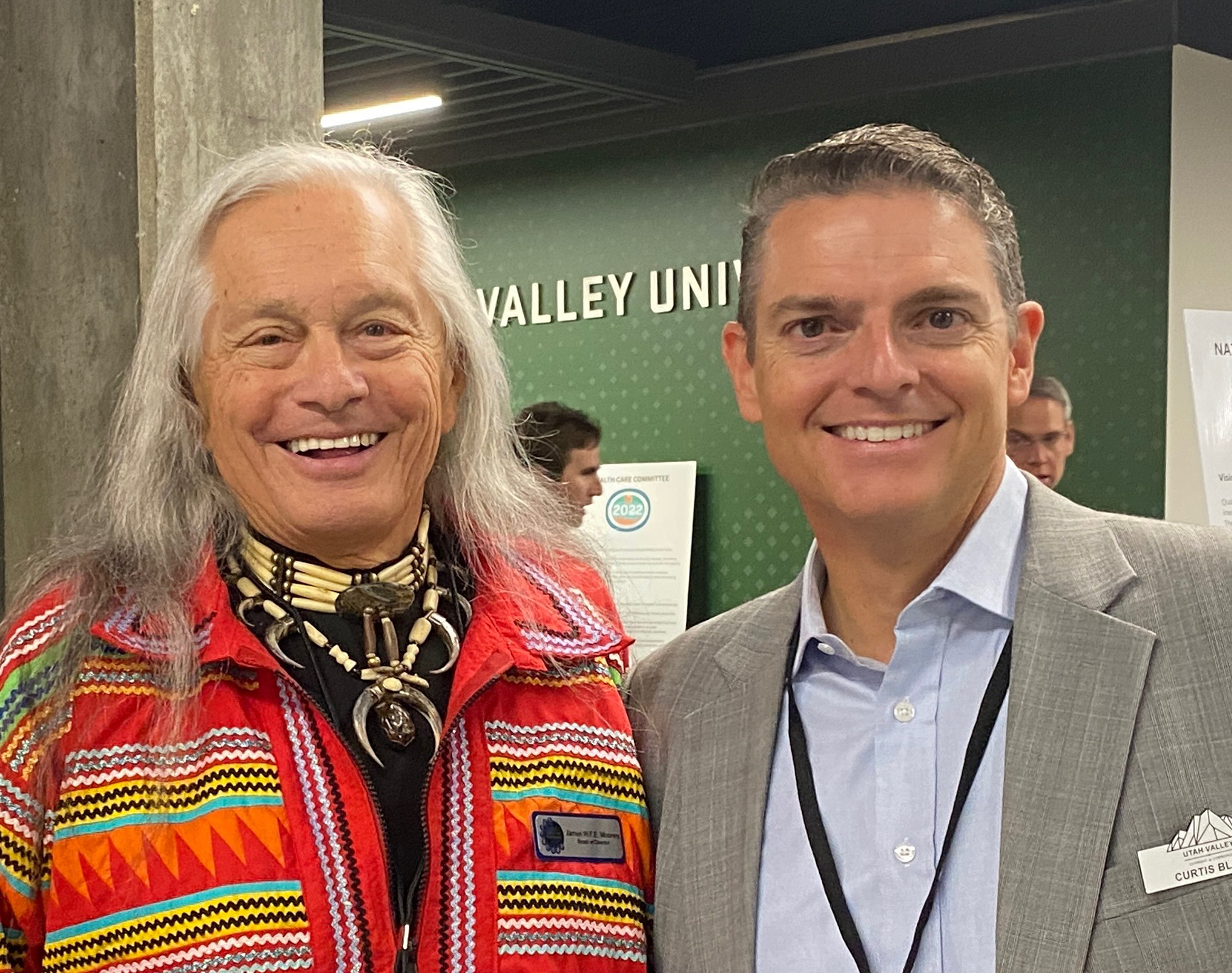 James Mooney with Utah Valley University President, Astrid S. Tuminez
James Mooney with Eric Ellis, Utah Lake Authority and Tami Pyfer, Vice President of UNITE
James Mooney with Curtis Blair, President & CEO, Utah Valley Chamber of Commerce
The Utah Valley Growth and Prosperity Compact